How to setup your survey
Creating your survey begins by adding questions. Proven By Users supports 6 different types of questions:
Single Answer - Dropdown
Single Answer - Radio Buttons
Single Answer - Range (Likert)
Multiple Answer - Checkboxes
Single Line
Multiple Line
You can also add extra verbiage in the survey by using the 'Static Rich Text' option, or insert images with the 'Image' option.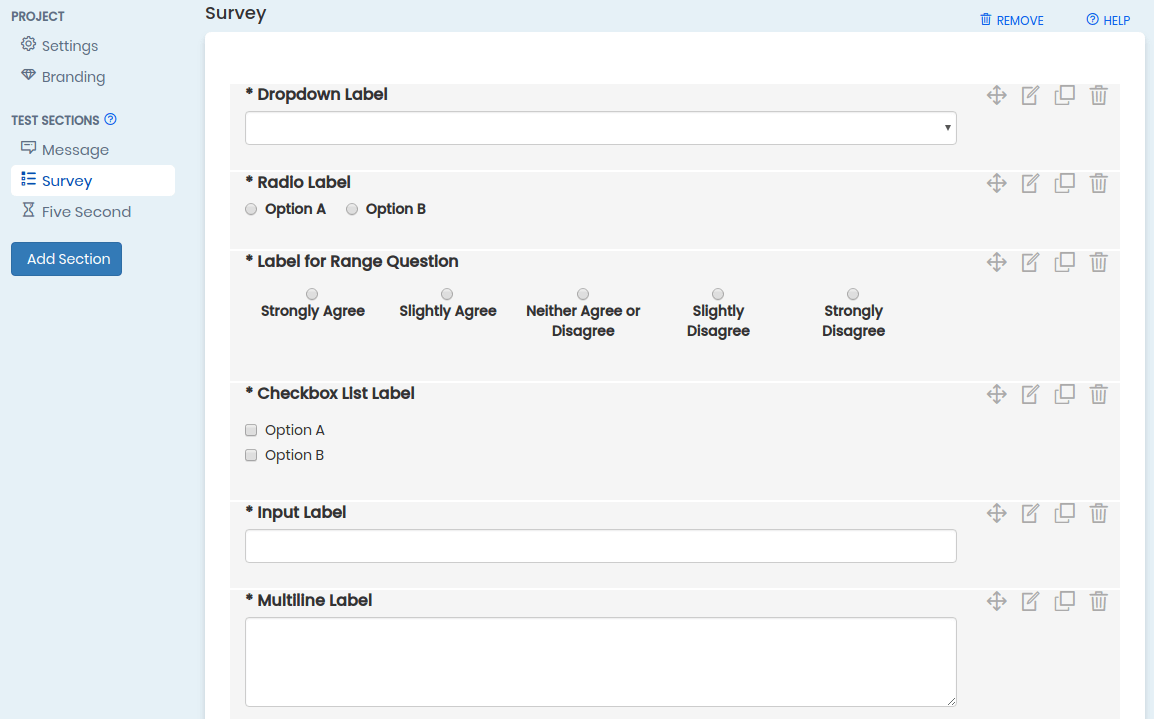 Question Settings
Each question type can be set as required and help can be added to assist the participant in answering the question. Multiple-choice questions also have options to randomize the order and change the orientation of the answers (vertically stacked or horizontal).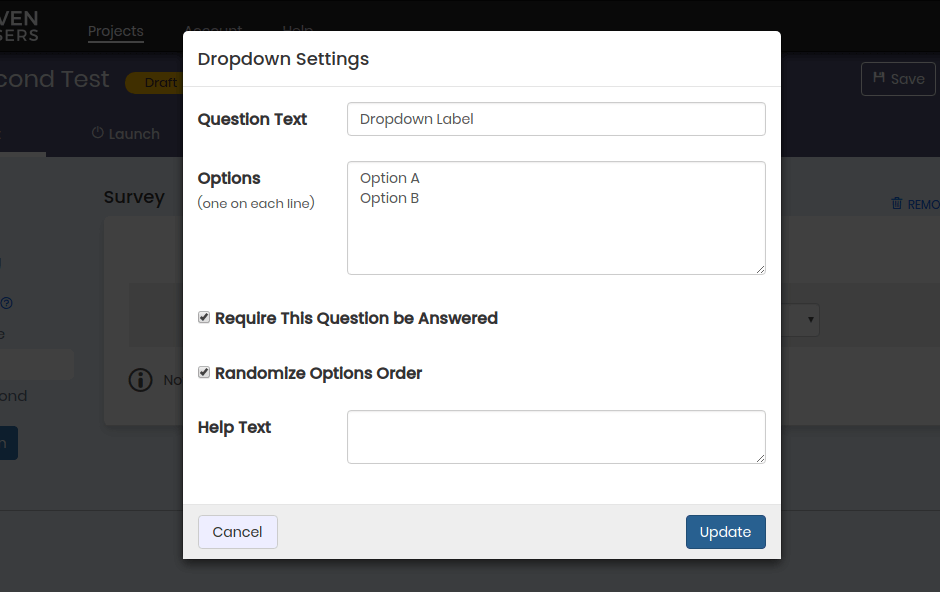 Modifying your questions
While building your survey, each question added shows 4 icons to the right.
Move - drag a question up and down to reposition
Edit - click to edit the question
Duplicate - click to create a copy of the question
Delete - click to remove the question