Messages
A Message section is a simple page that you use to communicate things to your users. You can add as many as you'd like.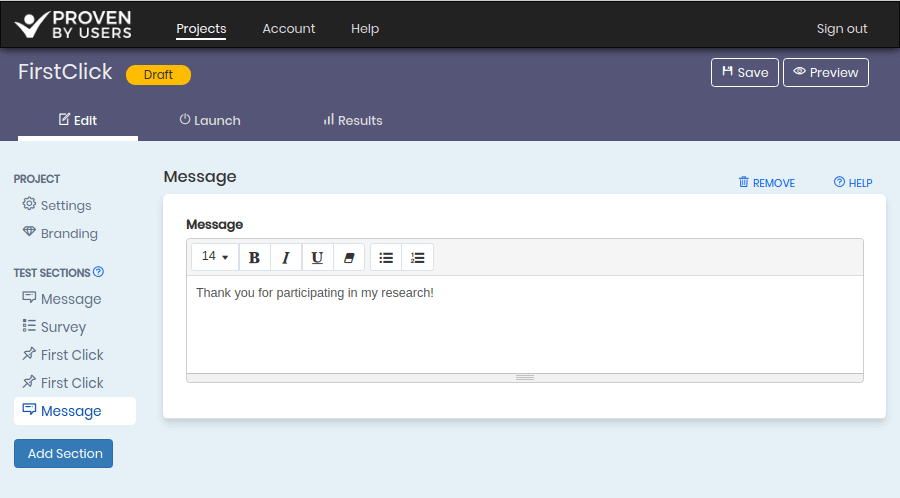 Typical usage of messages
An introduction or welcome page
An extra instructional page
A break page between multiple test types
A thank you page
To add a message page
From your project page, click on your project
In the test sections area on the left click Add Section
Choose Message
A new message section will be added to your project. You can move this section to appear before or after other sections by dragging it above or below other sections.