An Introduction to Surveys
Survey sections are able to be added to any test type and placed before or after your test. You can also add multiple survey sections in your test. Surveys are included with all plans.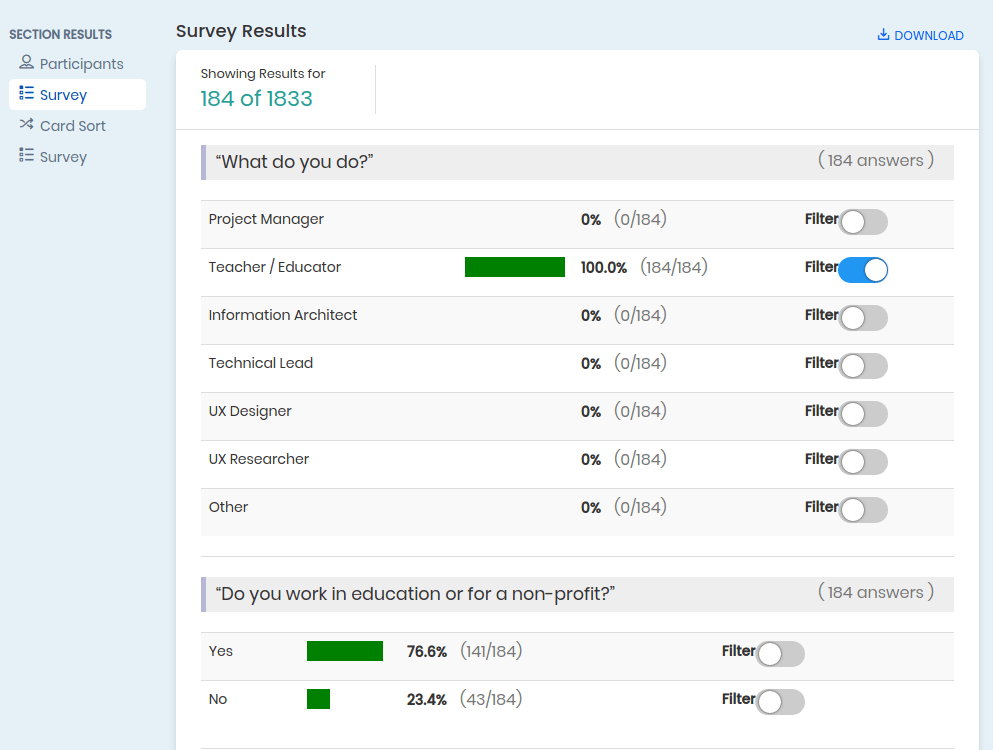 Crafting good survey questions
Writing effective survey questions is critical to the success of your test. Here are some helpful tips to keep in mind:
Consider how you want to split your demographic - Consider if there is any demographic information that could split your results. Having this information included in your test will guide your decisions in how you implement your design.
Think about the type of question you use.

Single answer or multiple answer questions will be able to be filtered in your results analysis. Open questions like single line and multiline do not currently have filtering.
Single answer or multiple answer questions will provide quantitative metrics around the question.
Multiline questions are great for open ended questions to capture general comments.

Try not to ask leading questions. - Keep your language neutral and your answer options balanced.
Ask only one question at a time - Try not to ask questions that ask two small questions with an OR or AND between them. It will be easier for your participants to answer each separately and easier for you to analyze the results.
Use optional answers appropriately - Think carefully about making a question required. Questions that could be considered too personal, or may not have a clear answer for the user should be optional. A required question that the participant doesn't answer could cause them to drop out of your test.
Preview your survey
As with all your tests, it is always important to have someone else preview your survey to ensure the questions make sense and are going to get you the
Learn more