Welcome page
The welcome page is triggered by enabling the Collect participant identifier field on the project's settings. Learn More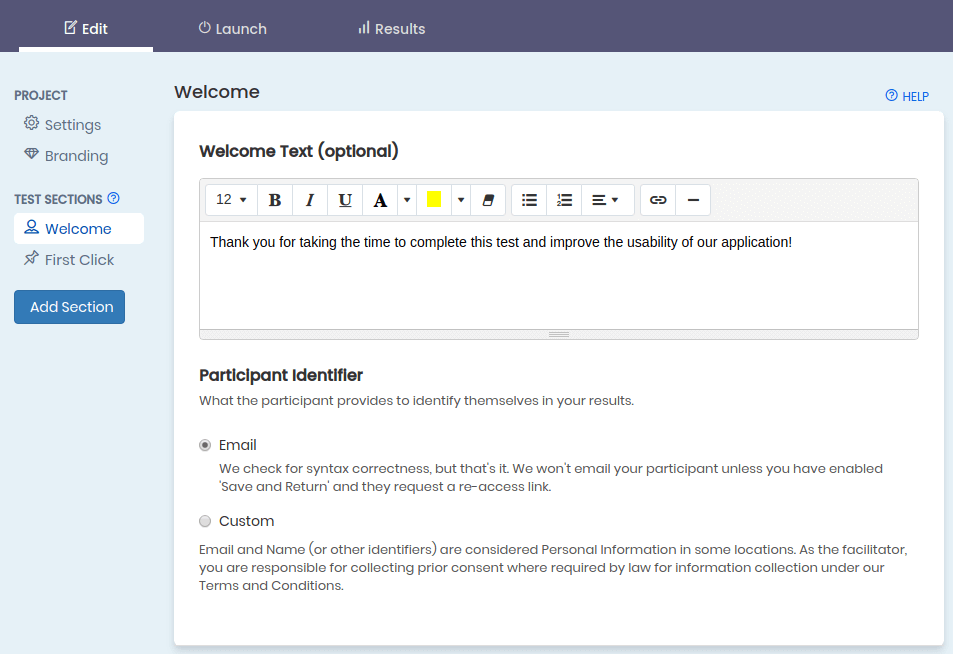 Welcome Text
Extra customizable text that displays on the welcome page where the participant identifier is collected.
Participant Identifier
Can be set to either Email or Custom - where you can set the label of the field (e.g. Initials)
If Custom is used, please note the Terms and Conditions restrict collection of any Personally Identifying Information such as Full Name, Social Security Number,etc. Additionally, custom identifier can only accept up to 64 characters.
If you are working with a recruiter and need to pass in participant id from the recruiting company, you can append &u=PARTICIPANT to the project URL (where PARTICIPANT is the unique identifier).
Example view of Welcome Page for participant with Email Identifier