Proven by Users Card Sorting Features
In addition to the project settings, your card sort can be configured with a number of settings:
Subgroups - (aka Categories) Allow your participants to put groups inside groups.
Images in Cards - With our without other card text
Card Duplication - Allow participants to place a card in multiple groups by double clicking.
Save and Return - The Save & Return feature allows participants to email themselves a unique URL so they return later and pickup where they left off.
Download CSV - download data from your card sort in many different views.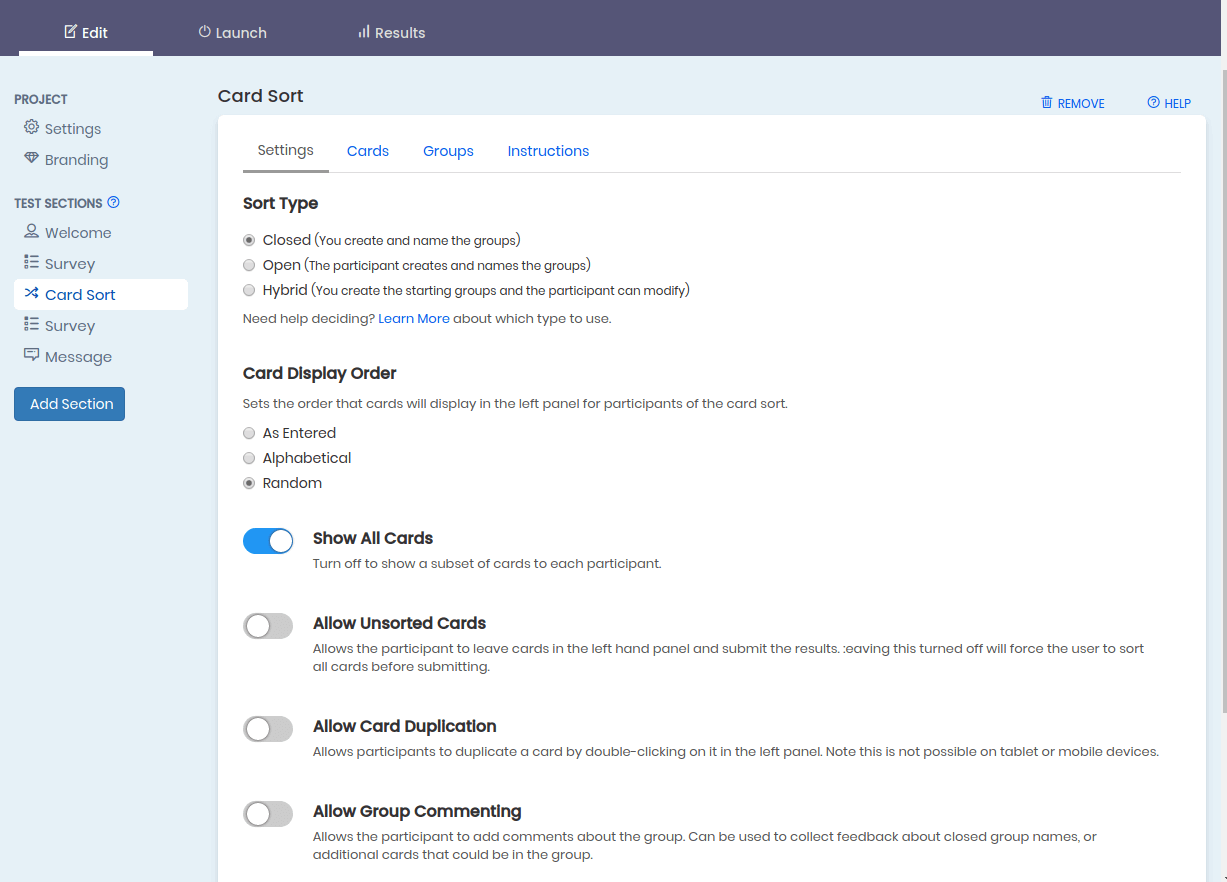 Participants
Participants of your test will use their browser to drag & drop the cards into the categories of their choice.

Results Analysis
Results are available as soon as your participants have submitted their test. See our section on analysing your card sort for complete details.